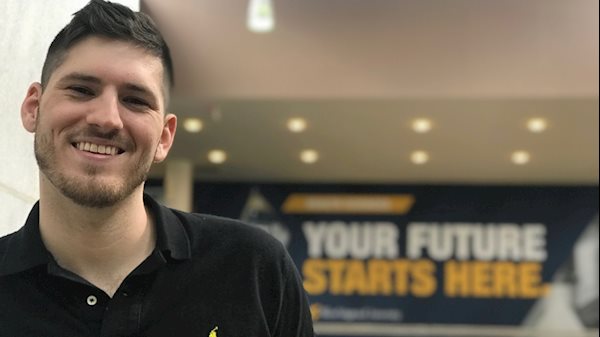 If it wasn't enough that Joseph Ellis loved science and all things related, he also grew up admiring the care his grandmother expressed for people as a nurse.
"Growing up not far from Morgantown, I knew of the prestige associated with the WVU School of Nursing program. Not to mention four of my family members went through the program and are successful in their fields," he says.
The staff at WVU are what has left the biggest mark on Ellis's time here. Although, the program is hard work he credits the staff for his success.
"Coming to WVU it is easy to be overwhelmed. You would imagine at a big university to get lost in the crowd, but I have always felt secure knowing I had people I could trust like my professors and clinical preceptors," he says.
Leaving WVU Ellis not only takes his knowledge gained from the program but also critical thinking and time management skills that are vital to all areas of life.