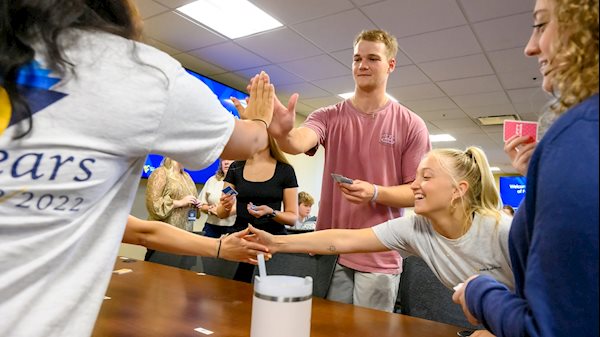 Well-being encompasses more than just the physical — it's the mind, body and spirit — and it's a shared responsibility of the health, wellness and well-being units and programs across the University.
As you settle into the fall semester, visit WVU's well-being website to help connect you with information and resources for managing stress, sleep, nutrition, relationships, substance use, mental health, self-care and more. From basic essential needs and life skills to creating a focused journey along the Wheel of Well-being, the website offers filtering options for quick access to tools and resources in one, handy location.
Through individual and collective well-being programs, activities and initiatives for the entire campus community, you can find the resources you need to support your well-being, build resiliency and succeed.
A few resources to get you started include:
Many of these groups provide a variety of online resources, available to all students, no matter their location. WVU Potomac State College and WVU Tech also provide in-person opportunities for students studying at one of the regional campuses.
Embracing health and well-being is a lifelong journey. The path to well-being is different for everyone and can often take many routes. But it can and should be be a connected and interdependent journey that leads to thriving college and life experiences.
Dr. Clay Marsh
Chancellor and Executive Dean
WVU Health Sciences
Chair, WVU Purpose Center's Health and Well-being Workgroup