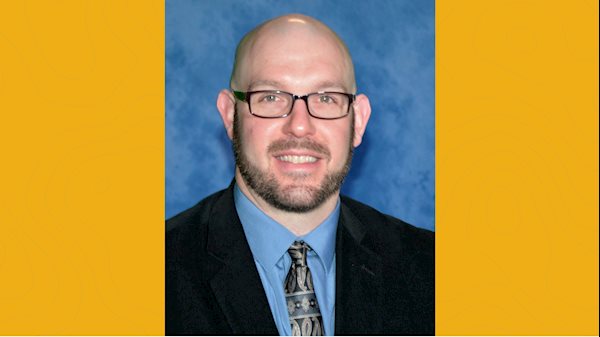 The American Association of Nurse Anesthesiology (AANA) has awarded Certified Registered Nurse Anesthetist (CRNA), Mike Frame, the designation of Fellow of the AANA (FAANA) – a recognized marker of leadership and professionalism in the profession and science of nurse anesthesia.
Mike, an AANA member since 2004, earned this distinguished designation by demonstrating an exceptional level of expertise, service, and commitment to transforming the nurse anesthesia profession.
Mike served the WV Association of Nurse Anesthetists in many roles including two previous terms as their State President. He served two terms as the CRNA member on the WV Governor appointed Joint Advisory Council on Limited Prescriptive Authority. He was also appointed to the National Board of Certification and Recertification for Nurse Anesthetists (NBCRNA) CPCA Subcommittee where he was tasked with writing examination questions to be used for the new performance standard assessment that all CRNAs will take every 8 years. In addition to his association and committee work, he is a frequent conference speaker at both state and national meetings.
Mike began his career as an educator at the Marshall University/CAMC School of Nurse Anesthesia in early 2017 as a full-time didactic and clinical instructor where he later served as the anesthesia school's Associate Program Director. He joined the West Virginia University School of Nursing in July 2019 where he served as the Assistant Director for the DNP Nurse Anesthetist Program until April 2023.
In his commitment to better serving students, he successfully completed the requirements for the NLN's designation of Certified Academic Clinical Nurse Educator (CNEcl) in 2022. Mike now provides full-time clinical anesthesia and serves as a clinical instructor at CAMC's Women and Children's Hospital in Charleston, WV. Mike continues to serve West Virginia University in the role of Lecturer teaching one course each semester.
The FAANA designation is the organization's most elite professional achievement. By earning the right to include this designation among their credentials, Fellows have demonstrated a high level of commitment to the growth and advancement of nurse anesthesia.
"We recognize Mike as a leader who has demonstrated a depth of expertise that is critical to shaping the future of anesthesia care," said Lorraine Jordan, PhD, CRNA, CAE, FAAN, Chief Advocacy Officer of AANA and CEO of the AANA Foundation. "Earning this distinction signifies a commitment of excellence and dedication to making impactful changes for our profession."
To be awarded the FAANA distinction, applicants must be credentialed as a CRNA for a minimum of 10 consecutive years; be an AANA member for at least 10 years; have a minimum of 10 years of full-time professional experience as a practitioner of anesthesia or educator/program director, facility leader or business leader; have a record of attending AANA conferences; demonstrate outstanding achievements in nurse anesthesia and leadership that command respect and recognition from other leaders in the profession; and provide evidence of enduring and substantial professional achievement that demonstrates professional and personal growth and use of innovative, creative solutions in at least one of several categories.
About AANA
Founded in 1931 and located in Park Ridge, Ill., the AANA is the professional organization for nearly 61,000 Certified Registered Nurse Anesthetists (CRNAs) and student registered nurse anesthetists across the United States. AANA advances patient safety and the CRNA profession through excellence in practice and service to members. Learn more at aana.com.