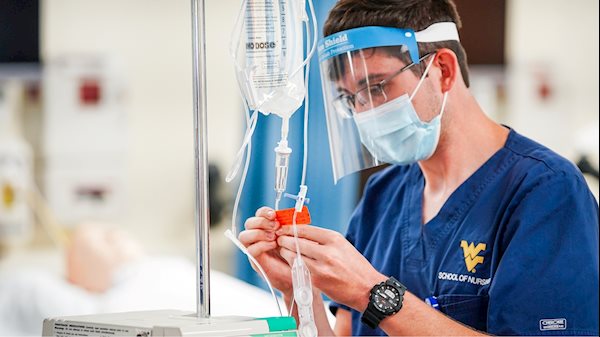 Sponsored by the WVU School of Nursing in collaboration with WVU Potomac State College and WVU Medicine Potomac Valley Hospital, a Nursing Academy will be held for Mineral County ninth grade students.
Scheduled for June 12-14 from 8 a.m. to 4:30 p.m. each day, the academy will be held at the WVU School of Nursing Keyser Campus, located at J. Edward Kelley Complex, 400 Kelley Drive, Keyser, WV.
The Nursing Academy will introduce participants to the profession of nursing and include fun, engaging activities such as simulation, group work, and a visit to Potomac Valley Hospital. All participants will be provided nursing scrubs to wear for the academy. Snacks, beverages, and lunch will be provided each day.
To apply, the interested student must:
Be a Mineral County School System student who is entering 9th grade
Have at least an overall 3.0 or 80% grade average
Ten participants will be selected for the Nursing Academy
The Nursing Academy is funded by a grant from the WV Center for Nursing and is free to participants.
For more information and to receive an application, please email Dr. Diana Niland at diana.niland@hsc.wvu.edu.