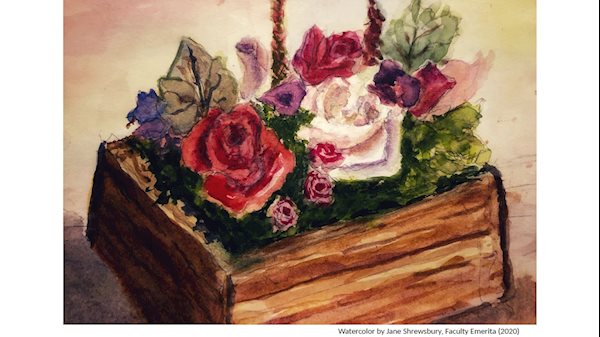 As part of the West Virginia University School of Nursing's Judy C. Kandzari Memorial Lectureship, Dr. Lisa Kirk Wiese will present "Creating a Culture of Caring for Older Adults in Rural Settings" Thursday, April 28 at 6 p.m. in the WVU Health Sciences' Okey Patteson Auditorium.
Wiese, PhD, RN, a Morgantown native who is nationally recognized for her community-based participatory research in rural settings, is an associate professor at Florida Atlantic University. She is board-certified as an Advanced Public Health Nurse, board-certified in Gerontological Nursing and is a Certified Dementia Care Practitioner and a Certified Nurse Educator.
Wiese's program of research focuses on empowering rural older underserved adults to lengthen the time they can live at home and age in place. Most recently, her work received funding for three years by the National Institute of Aging at the National Institutes of Health to conduct community-based participatory research in faith based rural settings.
"In a mostly rural state with an aging population, we especially look forward to hearing Dr. Wiese's lecture," said Dean and E. Jane Martin Endowed Professor Tara Hulsey. "We also look forward to recognizing our outstanding students during the event."
In addition to the lecture, the WVU School of Nursing will honor outstanding student achievements, and present awards and scholarships. New members will also be inducted into the Alpha Rho Chapter of Sigma Theta Tau International Honor Society — an international community of nurses, dedicated to the advancement of knowledge, teaching, learning, and service through the cultivation of communities of practice, education and research.
The Kandzari Memorial Nursing Lectureship was created to honor Judy C. Kandzari, EdD, RN, who was a member of the faculty at the WVU School of Nursing from 1967 until her untimely death in 1996. A native West Virginian, she earned an EdD in Community Health Education, a master's degree in Counseling and Rehabilitation, and bachelor's and master's degrees in nursing, all from West Virginia University. The Memorial Lectureship is designed to offer insight into nursing in rural settings through presentations by nurse leaders who are experts in rural health.
Interested attendees are asked to RSVP by April 21.
-WVU-
CONTACT: Wendy Holdren
Director of Communications and Marketing
WVU School of Nursing
304-581-1772; wendy.holdren@hsc.wvu.edu