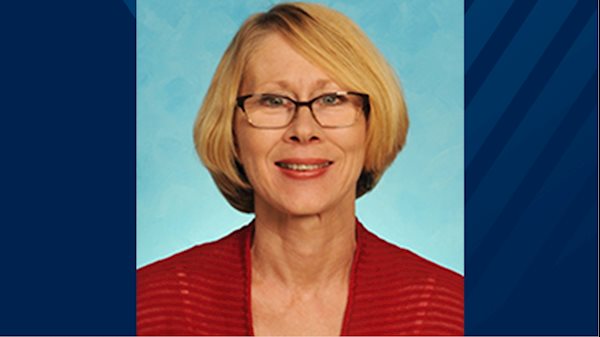 MORGANTOWN, W.Va. – Future generations of students at the West Virginia University School of Nursing will have access to pivotal peer tutoring services thanks to a $30,000 endowment gift from a faculty member and her husband.
Associate Professor of Nursing Kari Sand-Jecklin developed and oversees the Peer Tutoring Program, which provides personalized instruction to help struggling students succeed. She and her husband, David Jecklin, have made generous contributions to bolster the program since its inception in 2017. Their latest gift, made in conjunction with WVU's fourth Day of Giving, will ensure the program continues following Sand-Jecklin's planned retirement in about a year.
"Pursuing a nursing degree is not an easy task, and Kari and David understand the importance of helping our students reach their highest potential," Tara Hulsey, dean of the WVU School of Nursing and vice president of Health Promotion and Wellness, said. "Being tutored by a peer can provide unique insight and experiences that are beneficial to the student requiring tutoring support. It also gives students an opportunity for face-to-face communication and interaction outside of the classroom or clinical setting. We are grateful to Kari and David for their generous gift and know this will help us prepare more nurses to work in our communities."
Peer tutoring is available to students in most undergraduate courses within the School of Nursing once they earn a C or lower, either in a course or on an exam. When a student requests help, Sand-Jecklin matches them with a tutor recommended by faculty members, based on success in the course and demonstration of the skills necessary to teach.
The program benefits more than 50 students each semester, including 20-25 tutors and 30-40 students who receive tutoring.
"With a little help, a lot of these students would do fine and get out there and pass boards," Sand-Jecklin said. "We want to see our students succeed. If we can help them rather than fail or dismiss them, that only increases the number of nurses that are out there in the healthcare field."
Sand-Jecklin said a formal evaluation and focus groups show the program improves academic performance and boosts confidence among the students who are tutored, reinforces knowledge for tutors, and strengthens relationships between students. She noted that students rarely need more than one semester of tutoring to master the strategies necessary for success in nursing school.
Gianna DeVincent, a junior from Morgantown, sought help from the Peer Tutoring Program when she struggled with pharmacology. In just a few sessions, her tutor helped her make better sense of drug side effects and nursing implications. She said it was easier to ask questions in a one-on-one setting with a fellow student.
"Nursing school is extra hard," DeVincent said. "It's helpful to have upperclassmen you can reach out to, whether it's for tutoring or advice. It's nice to have a community like that. I would recommend [the Peer Tutoring Program] to everyone."
The School of Nursing pays $10 an hour to tutors, who also receive $3 per session from the peers they tutor. Sessions are recommended no more than once a week, so about $100 covers the cost of tutoring for one student for an entire semester.
"With endowing the fund, it should help the school pay for two-thirds of the tutoring class every year," Sand-Jecklin said. "I didn't want the program to go away because there wasn't enough funding. I hope the endowment provides a sound base for the program, so it can grow."
School of Nursing officials are working to offer peer tutoring for graduate-level courses beginning this fall. They also hope to eventually expand the availability of peer tutoring at Potomac State College in Keyser and the WVU Institute of Technology in Beckley.
Sand-Jecklin hopes her family's endowment gift accelerates the program's growth by encouraging others to give.
"It is so worth the money," Sand-Jecklin said. "This is an investment in the students and their success to become nurses and provide care for the population. You're benefitting society by ensuring the success of its nursing students. I just am convinced that it's such a valuable program for our students, and it shows that we care about them."
The couple's gift was made through the WVU Foundation, the nonprofit organization that receives and administers private donations on behalf of the University. The Foundation organizes WVU Day of Giving to help alumni and friends support the University's greatest needs and opportunities. Alumni and friends made over 5,000 gifts totaling $11.9 million March 3, setting new records for the 24-hour online fundraising event held across the University system.
To support the Peer Tutoring Program, designate your gift to fund 2W1209 at the Foundation's secure online giving page, or contact Tiffany Walker-Samuels, director of development for the School of Nursing, at tsamuels@wvuf.org.