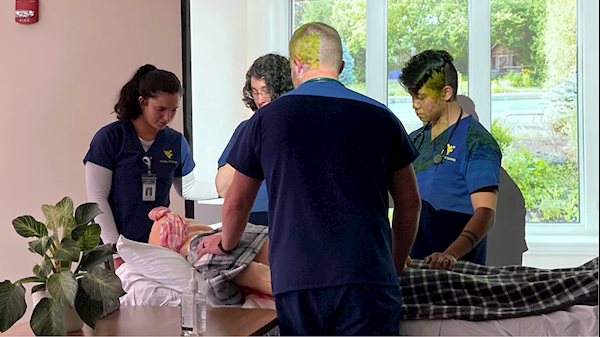 WVU School of Nursing Bridgeport Campus students recently learned how to provide end-of-life care during a hospice simulation.
The simulation included a high-fidelity manikin as the patient, as well as a loved one in the room, two hospice nurses who had to assess the situation and make calls to the doctor and other loved ones of the patient, and one other family member who came once the hospice nurses called.
The emotional simulation helped students to understand the importance of end-of-life care.
-WVU-
CONTACT: Wendy Holdren
Director of Communications and Marketing
WVU School of Nursing
304-581-1772; wendy.holdren@hsc.wvu.edu