SON Ambassador Program

About the Program
Launched in Fall 2022, the WVU School of Nursing Ambassador Program offers three positions each academic year on the Morgantown Campus, as well as one position each on the Beckley and Keyser Campuses.
Selected students must attend and assist with SON/WVU events, whether in person or virtual, along with working four office hours each non-event week in the Office of Student Services or elsewhere within SON as needed.
Students will be compensated with a $1,000 academic scholarship for the academic year, awarded in $500 increments per semester. Candidates must be in good academic standing. 
When applications are open, students will receive an email with additional information about how to apply.
To learn more, contact program director Phillip Engelkemier (Phillip.engelkemier@hsc.wvu.edu) or program assistant director Wendy Holdren (wendy.holdren@hsc.wvu.edu). Please indicate the campus where you are located. 
Meet Our Morgantown Ambassadors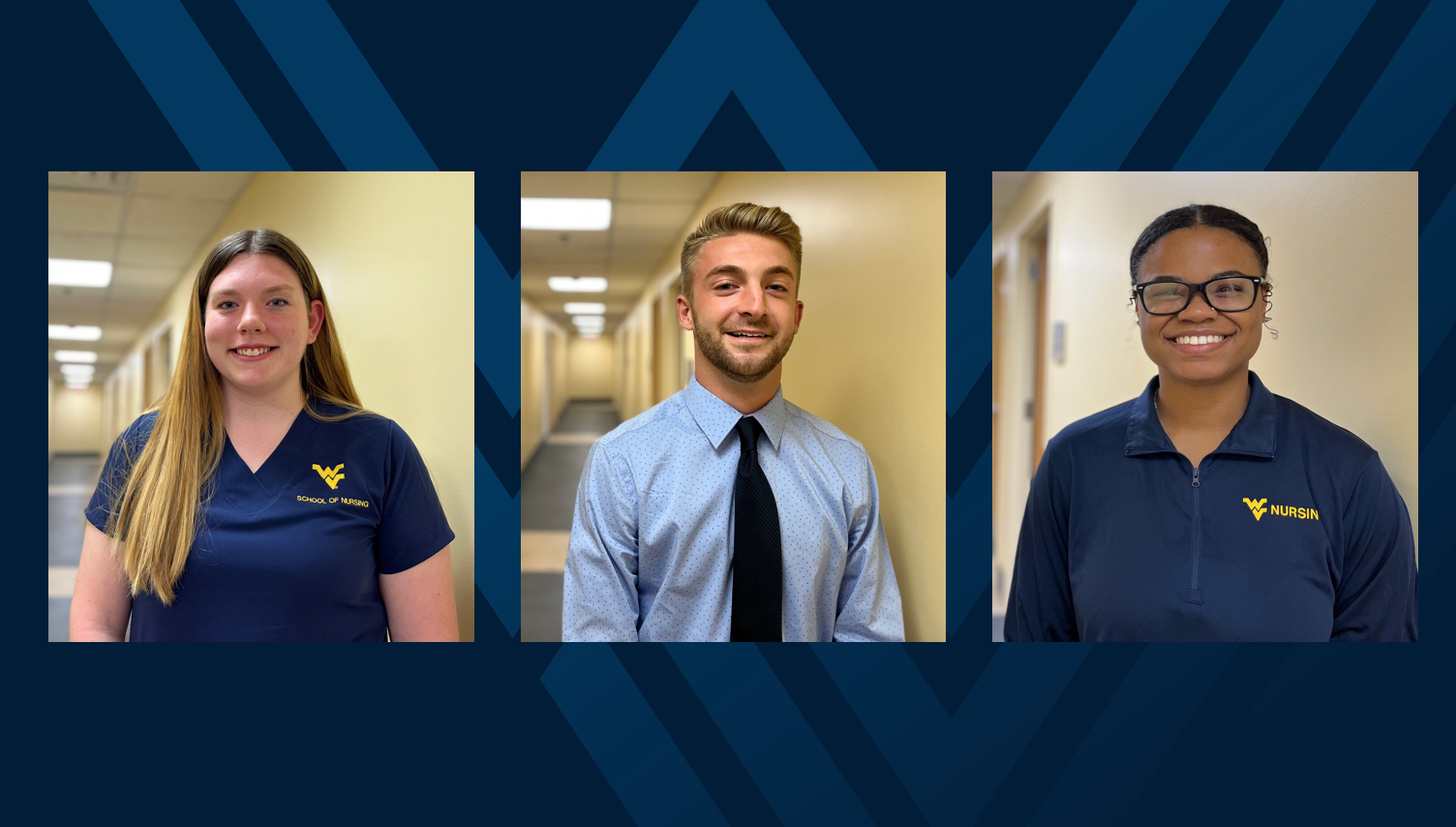 Pictured from left, sophomore Kylie Dick, junior Aiden Slusser and senior Ateria Walker.
Dick, of Bowie, Maryland, said she applied to the ambassador program because she is passionate about the nursing program at WVU.
"When I was applying to schools, the program at WVU stood out," Dick said. "I want to share my experience with others and bring more students who are passionate about nursing to WVU."
She said she has always been interested in healthcare, but an anatomy course in high school really steered her toward nursing as a profession: "I learned more about nursing and realized it was the perfect fit for me."
Slusser, of Fairmont, said he applied to the ambassador program because of the benefit he saw from speaking to upper-level nursing students himself.
"Now in this position, I want to be that person who the younger students and new potential WVU School of Nursing students can talk to and connect with to feel more confident in what to expect entering nursing school," Slusser said.
He said he chose nursing as his profession because he wants to positively impact people when they need it most.
"Even if the patient doesn't remember my name, I want them to remember me as the nurse who treated them with kindness and gave them the utmost respect," Slusser said.
Ateria Walker, of Wheeling, said she applied to the ambassador program to share her perspective as a nursing student, especially as a senior.
"Throughout the program, students may face different difficulties or struggles because it is challenging; however, the experience and knowledge you learn from this program is worth it," Walker said. "I wanted to be able to give insight to the student body and prospective student population on my experiences and tips I have learned that helped me have a good nursing school experience."
For Walker, nursing is a career that will help her make a difference and an impact in people's lives. She said she looks forward to communicating with patients and their families both in times of sorrow and in times of triumph.
"Nurses provide 24/7 care, and sometimes, they are all the family that patient has at that time. I realized that nursing would allow me to provide comfort and care to those in their time of need and decided that nursing was the best fit for me."
Meet Our Beckley Ambassador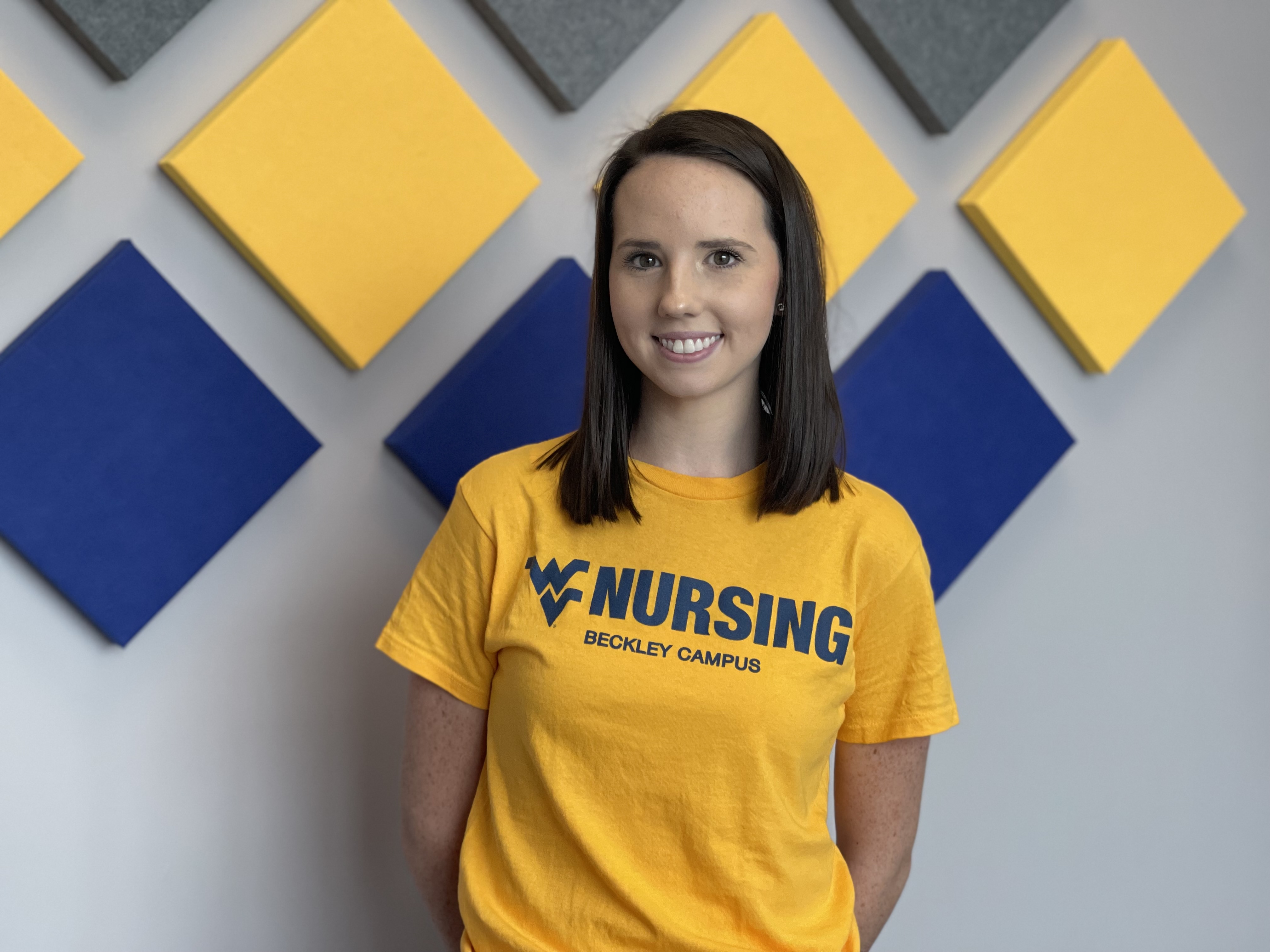 Kaitlyn Sizemore, of Shady Spring, West Virginia, is a sophomore in the Bachelor of Science in Nursing (BSN) program.
After the Morgantown Campus program was established in Fall 2022, Sizemore was selected in Spring 2023 as the Beckley Campus Ambassador. 
"I wanted to be an ambassador because I want to become more involved within my program, but also to help other students coming into the program feel welcomed," Sizemore said. "I chose nursing because I have always enjoyed helping those in need, and I want to be able to make a difference within the community."
Meet Our Keyser Ambassador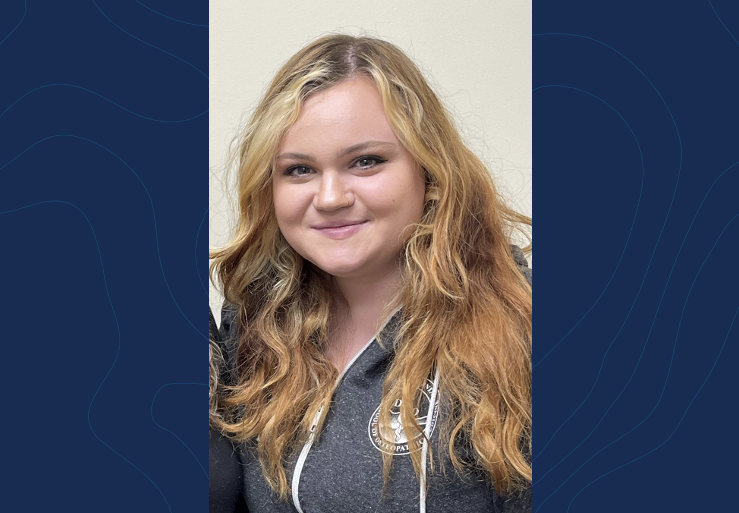 Jessica Maynard, of Keyser, West Virginia, is a junior in the Bachelor of Science in Nursing (BSN) program.
After the Morgantown Campus program was established in Fall 2022, Maynard was selected in Spring 2023 as the Keyser Campus Ambassador. 
"I wanted to become an ambassador to share my passion of nursing with prospective and current students," Maynard said. "I chose to pursue nursing because of the opportunity to make an impact on the lives of patients in need."
Maynard was also selected in October 2022 as a WV Area Health Education Centers (AHEC) Rural Health Scholar.