Meet Aslyn.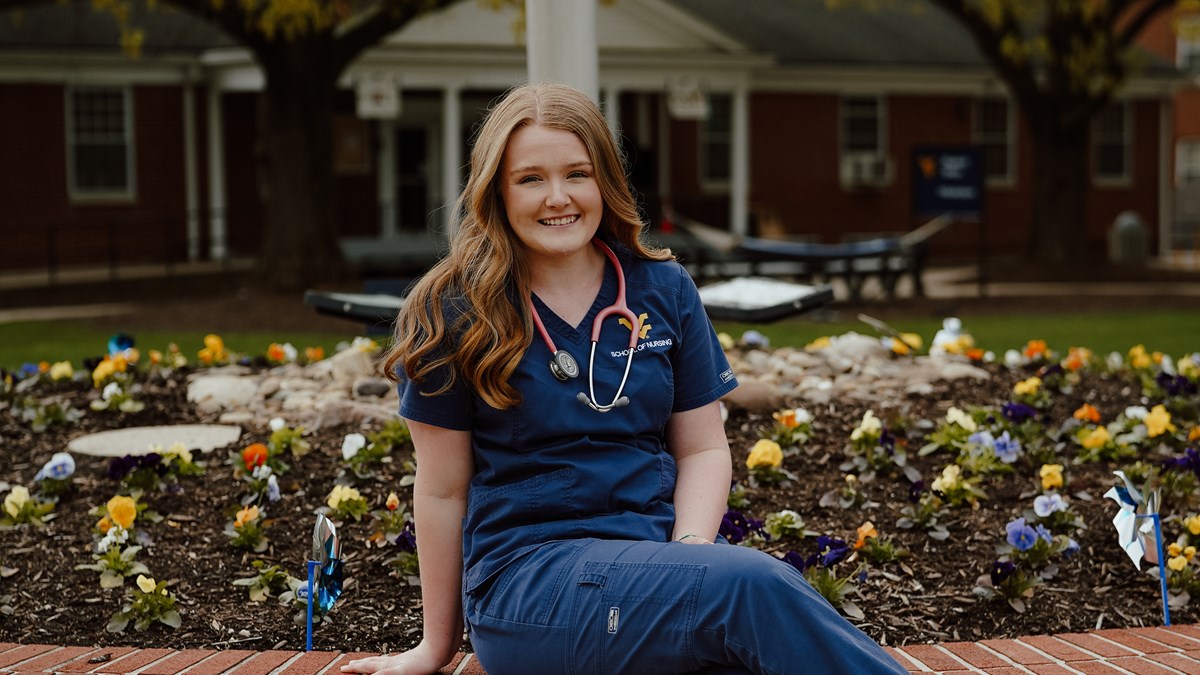 What made you consider nursing as a program of study?
I have always been someone that loves to help people, especially kids. As I was searching for career options, I realized how much you can do in nursing with kids. I also love that there are so many options when becoming a nurse.
Did you have an ah-ha moment about wanting to become a nurse?
I didn't really have an "ah-ha" moment, but when I started my classes for nursing, there was this feeling that I knew that this is what I wanted to do.
Why did you choose WVU School of Nursing? 
I chose WVU SON, specifically Keyser Campus, because it was close to home, but not too close that I was able to gain some independence. Another reason I chose WVU SON is because of the smaller class sizes. For me personally, I work better in a smaller class environment. That is what really set apart WVU SON from other colleges.
Could you share a positive experience from your time at the SON?
There have been a lot of positive experiences. Meeting new friends, building relationships with professors, and getting to experience so many rewarding clinical experiences I think are the top ones in my book.
What's one piece of advice you would give your freshman self?
One piece of advice I would give to my freshman self is that it will get harder, it will get better, you will be OK, and enjoy every moment. You got this!
What are your plans after graduation?
I have accepted a job at Winchester Medical Center on the Labor and Delivery unit. This has been a goal of mine for a long time and I am so happy to get to embark on this journey.
How do you feel WVU prepared you for your next chapter?
I feel that they have provided me with the guidance and knowledge needed to start my nursing journey. It has given me so many opportunities to grow as a person and push myself beyond my limits.
Anything else you'd like to add.
Thank you to everyone who has been there for me along the way, my parents, sister, boyfriend, and the rest of my family. Thank you to all of the staff and professors for encouraging every single one of us to keep going.