Meet Haley.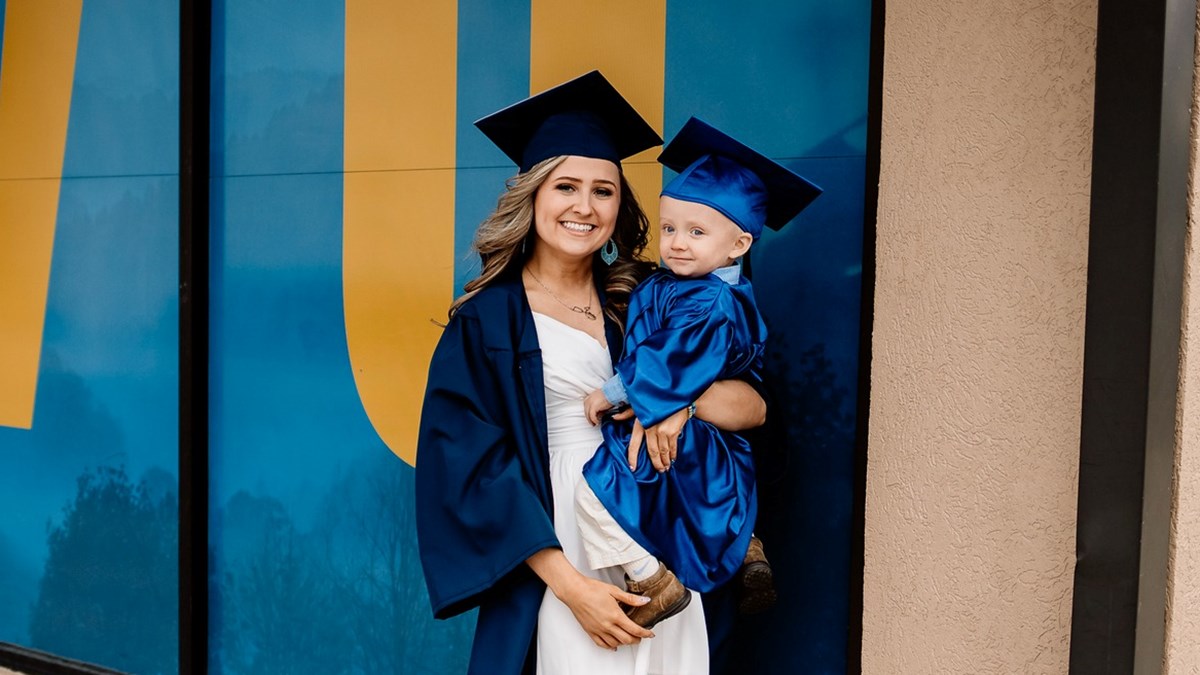 What made you consider nursing as a program of study?
I have always had a passion for helping others and admired those who help others feel better. For me, I saw this a lot in the profession of nursing especially in 2012-2013 when my grandmother was hospitalized in critical condition. In addition to the compassion and empathy shown by the nursing staff, it warmed my heart to see the care shown to her and us, as her family, in a very difficult time. 
Why did you choose the WVU School of Nursing Beckley Campus? 
My top two choices were between WVU (Morgantown) and WVU Tech. This was a very hard decision for me, but the ultimate contributing factor was location and costs. 
Could you share a positive experience from your time at the SON?
During my time at WVU Tech in the School of Nursing, I have met some of the most knowledgeable nurses/professors who genuinely care about every student and are always willing to help. I can confidently say they all showed concern for my education and overall success. 
What's one piece of advice you would give your freshman self?
Don't be so hard on yourself, never give up even during the most difficult times. The sky is the limit and you will make it!
What are your plans after graduation?
I have signed a three-year contract and accepted a position at CAMC General working in their emergency department. Once I gain my experience, I plan to further pursue a degree in becoming a Nurse Practitioner. 
What does this milestone mean for you and your family? 
The last four years have been very trying for my family and I, especially with my son, Hayze, coming halfway through the nursing program. So achieving this milestone is an honor that I have dedicated to Hayze and giving him the life any kid could dream of.
My due date was expected to be Aug. 17, 2021, on the first day of junior year fall semester. I was induced at 38 weeks (August 3rd) which relieved so much anxiety around whether or not I'd be able to attend the first couple classes of the semester. I returned to school on the first day of fall semester, at exactly 2 weeks postpartum which was very difficult for me, but looking back I am so proud of myself for pushing to obtain this degree. 
Anything else you'd like to add?
I am so thankful for every professor who has encouraged me and given me the most important thing I could ever possess, knowledge of and in the nursing field. I am thankful for having this opportunity to expand my knowledge and receive a degree in one of the most rewarding professions. I also owe gratitude to my family for always believing in me and never doubting me for one second, even when I never thought this day would come.