Meet Kenton.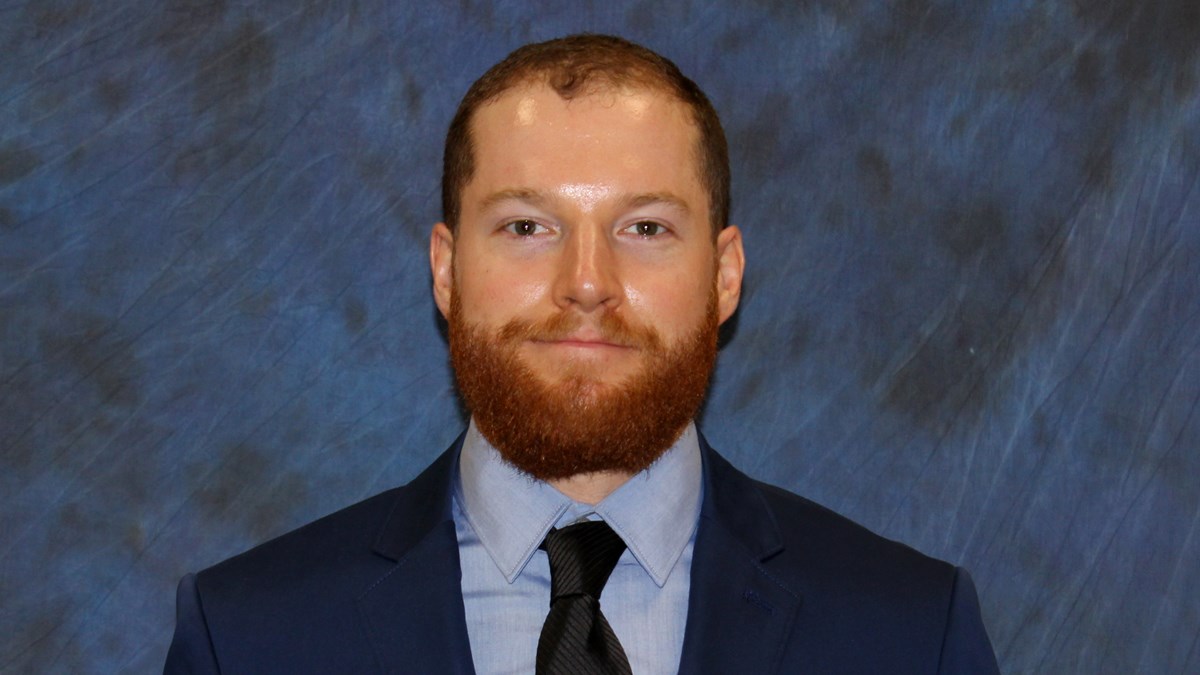 Healthcare has been a lifelong passion for Kenton Schrock — he joined his local rescue squad as an EMT in 2006 when he was just 16 years old. He initially planned to go to paramedic school to become a flight medic, but his co-workers encouraged him to consider nursing.
"My mother and sister were nurses, so I decided to take that route," said Schrock, who graduated from Allegheny College with his associate degree in 2010. His first job was with the PICU at WVU Medicine Children's. Within his first year, he received extra training to admit cardiothoracic patients to the PICU. Additionally, he joined the pediatric transport team, both flight and ground in a tri-state area.
During his training for the flight team, he practiced airway management with nurse anesthetists in the OR and often had contact with them in delivering heart patients to the ICU. He found that nurse anesthetists were very receptive to any questions he had and were willing to offer education about equipment or medications. After seeing them in action and interacting with them, Schrock knew he wanted to pursue that path for himself.
Schrock completed his RN to BSN through WVU Online, and his wife graduated from the WVU School of Nursing with her master's degree as a Pediatric Nurse Practitioner. During a dinner with the PNP program director, they learned that WVU would soon have a Doctor of Nursing Practice (DNP) Nurse Anesthetist Program. When he attended an information session, he was sold.
"Seeing nurse anesthetists have the knowledge and confidence to deliver that level of care really intrigued me. I've always wanted to expand what I have to offer a patient. As an EMT, I wasn't certified to place an IV. I could do life-saving interventions, but I was limited in the skills I had to offer. With my BSN, I expanded my skillset, and I expanded it again as a flight nurse. Everything has led me to see how I can grow with advanced practice."
Schrock also enjoys sharing his new knowledge and skillsets by teaching others. As part of his doctoral project, he has developed a pediatric interventional airway course with the WV STEPS Center, which provides critical knowledge to deliver safe care. 
After graduation, Schrock plans to work at WVU Medicine J.W. Ruby Memorial Hospital. His goal is to become a Certified Registered Nurse Anesthetist (CRNA) who delivers anesthesia to children in need of cardiothoracic surgeries. He especially enjoys working with the pediatric population, as they have different pathologies and issues from adult populations.
"With peds patients, some of the illnesses they have, you can fix them and they can have completely normal and longer lives," he said. "If you can provide the best care, you'll be impacting this kid for the rest of their lives. My heart always goes back to that."  
For someone considering the program, Schrock said applicants should be self-motivated. He speaks highly of the "powerhouse of faculty members," who offer the resources, tools and support for success.
"I can't thank Dr. Aaron Ostrowski, Dr. Mike Frame, and all the faculty members enough. This really and truly is a life changing opportunity with the education they've provided."