Meet Bobby.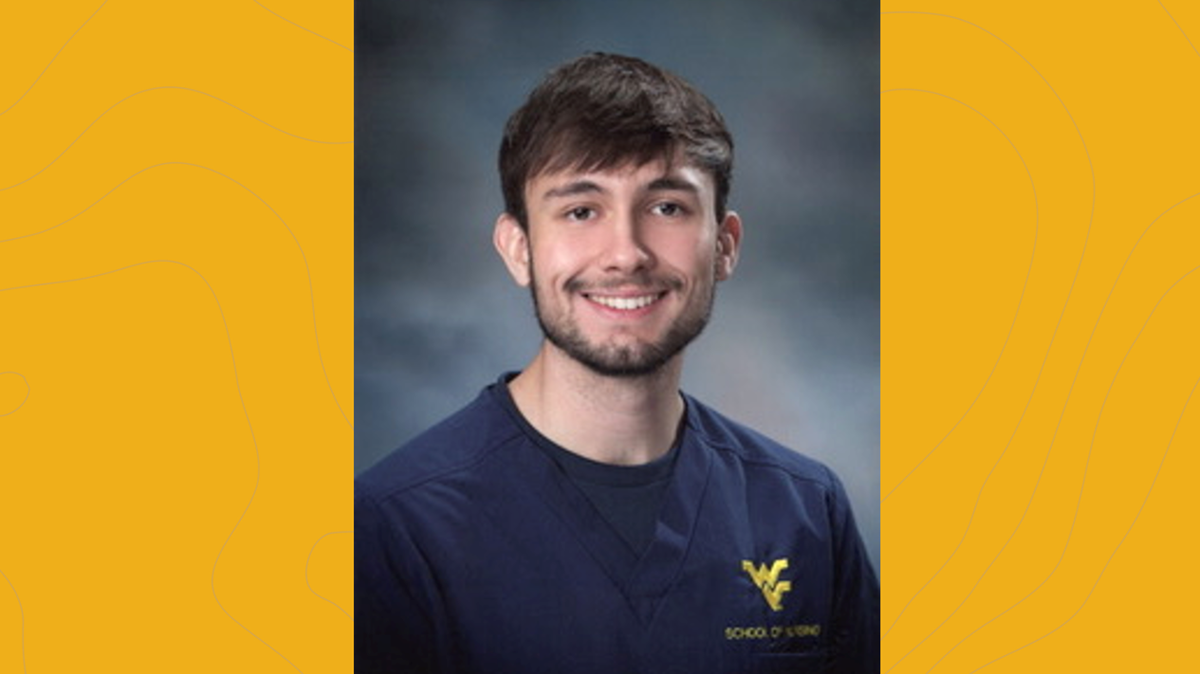 What made you consider nursing as a program of study?
Nursing was never a straightforward or obvious path for me. I wanted to be a software developer in high school but felt that I would not get the fulfillment necessary out of a career like that. After some thought, nursing appeared to check every box that I had established at the time. Overall, I wanted to have a career where I felt that I could make a true difference in the lives of others.
Did you have an ah-ha moment about wanting to become a nurse?
My ah-ha moment for nursing probably did not hit me until the summer after my junior year when I started my externship at the Beckley VA Medical Center. Though there is no specific moment, up until this point, there were several areas of nursing that I enjoyed and could see myself doing but I still felt like a puzzle piece without an exact fit. I spent that whole summer externing full time in the facility and since feel like I have truly found my home. I have had the opportunity to grow my skills exotically, make connections with amazing people, and care for the veterans and heroes of our nation.
Why did you choose WVU School of Nursing? 
I chose WVU School of Nursing for a couple of reasons. Primarily, I wanted to receive the best education possible, and I felt that WVU would be a great place to provide this opportunity to me. Further, I knew that I wanted to go back to school and continue my education someday. Having the opportunity to distinguish my education and get my BSN was a unique offer from WVU for my area.
Could you share a positive experience from your time at the SON?
I can honestly say that there are too many positive experiences for me to note from my time in the School of Nursing. During my time in the program, I have met phenomenal educators, learned numerous lessons, built lifelong friendships, and cared for patients that I will never forget. In such a short amount of time, nursing has already taken me to places that I could have never imagined, and I have had the pleasure of working alongside some of the kindest, most caring people that this world has to offer.
What's one piece of advice you would give your freshman self?
A piece of advice that I would give my freshman self would be to have fun! There are days where you will absolutely want to quit but there will be days that also remind you of every single reason you choose this career. Sometimes it's easier said than done but I think you have to make the most out of every moment and experience both good and bad. I think that may be the most important lesson that I have learned over the last four years.
What are your plans after graduation?
I have a few plans post-graduation! Short term I'll be working at the Beckley VA Medical Center in the nurse residency program while I continue to build confidence and skills. I have been in the ED since August and love both the unit and the people that I am honored to call coworkers. Long term, I would like to continue my education and travel out of state to experience a different area.
How do you feel WVU prepared you for your next chapter?
To me, WVU has given me the keys to success in a field that I have come to love over the last few short years. During my time in the program, I have gained valuable experiences and learned too many lessons to count. I am thankful for the School of Nursing, faculty, and preceptors that have guided me along the way and allowed me to be in the position I am in today.
Anything else you'd like to add.
I would like to thank everyone who has helped to support me and guide me along this journey. Every person I have met in this adventure has taught me valuable lessons that will remain lifelong. I would like to thank my friends, my family, my VA family, and everyone else who has played an important role in my life over the past 4 years.