Meet Ben.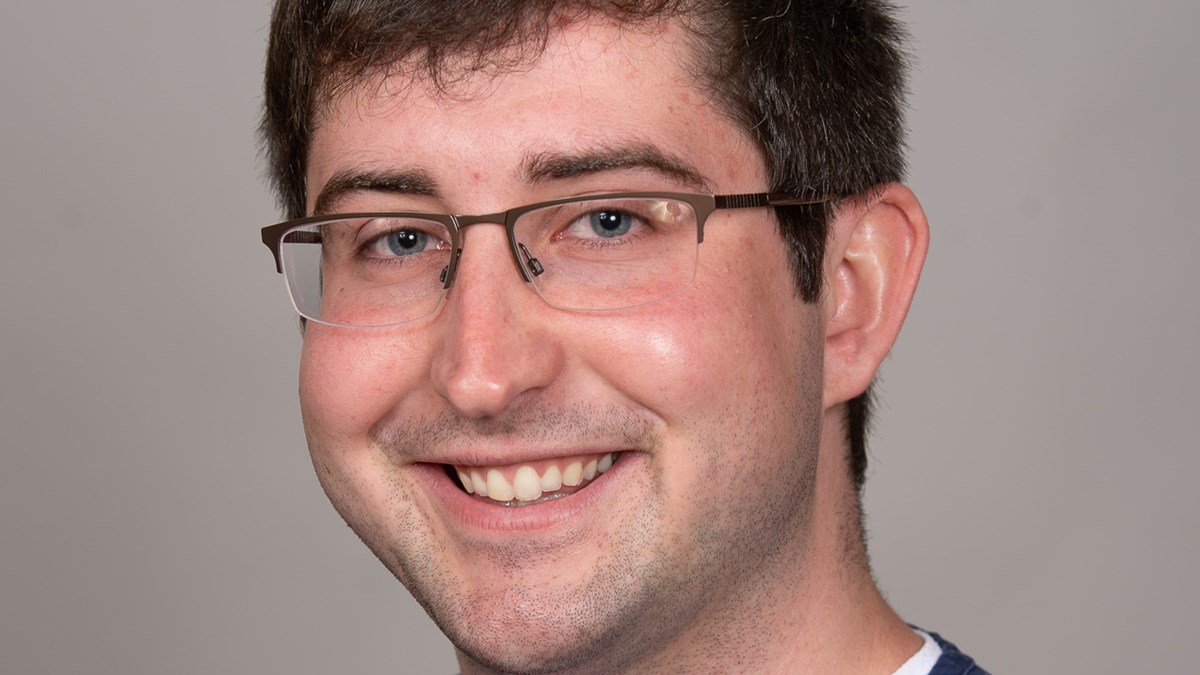 Providing high quality care, from EMT to RN
Equipped with several years of experience as an Emergency Medical Technician (EMT) and now his Bachelor of Science in Nursing (BSN) from WVU School of Nursing Keyser Campus, a Hampshire County native will soon begin working in the emergency department at WVU Medicine Potomac Valley Hospital.
Landing a job in the ER after graduating with his BSN feels like a natural transition, Ben Ritz says.
"Being an EMT, I was able to be in many different scenarios where you have to think quickly and take proactive steps to prevent patients from declining further," he said. "I learned critical thinking skills and even some foundational clinical skills, such as taking blood pressure and maintaining airways."
Ritz said when he was growing up, several people close to him developed health problems.
"I always wanted to understand the why behind things, how things worked, so I could help other people," he said. His first step toward that goal was becoming a licensed EMT at age 16, joining his local rescue squad in Springfield.
Residents in the small town are often an hour away from the nearest hospital, he said.
"Seeing that lack of access to care, it made me want to continue my education to increase my skill level and my knowledge to help people in a larger role," Ritz said. "While working as an EMT, delivering patients to the ER, I was able to observe the nurses' role. I saw how essential nurses were in the delivery of patient care."
Seeing that high quality delivery of care, especially how nurses were able to spend more time with their patients and advocate for them, prompted Ritz to pursue the career himself.
---
The WVU School of Nursing Keyser Campus was an easy choice for Ritz.
The WVU Potomac State Campus is situated roughly 30 minutes away from his hometown, and he knew the WVU School of Nursing has a reputation for producing high quality nurses. He also learned that SON graduates have a high NCLEX pass rate.
"When I learned that the Keyser Campus offers the BSN Program through WVU, I knew I could attend an exceptional school of nursing close to home while saving money. Also, with smaller class sizes, I knew I could receive one-on-one instruction. It combined everything I was looking for."
During his junior year, he said he feels like he grew his knowledge and his confidence. He said his clinical instructor Diana Niland was essential in promoting their entire clinical group's growth.
"She helped us understand the why behind everything we did — lab work, diagnostic tests, the medications we were giving," he said. "She created such a positive learning environment in the clinical atmosphere."
Ritz aims to become a Certified Emergency Nurse through the Board of Certification for Emergency Nursing. After working for a period as a bedside nurse, Ritz plans to continue his education at the WVU School of Medicine, where he hopes to become a PA.
Ritz said he feels well prepared for the next chapter, thanks to the faculty and courses at the Keyser Campus.
"It really is like a big community. Everyone is promoting your knowledge and competence as a nurse. I also feel prepared because of the courses offered. I was able to take an elective course in cardiology, which isn't offered at many nursing schools. We were also able to do a rotation in our desired specialty, which really boosted my confidence and my ability to provide competent care."
Additionally, Ritz completed a nursing externship at Winchester Medical Center in the ER and observation unit in Summer 2021, which he says greatly helped him with his clinical skills.
---
"Ben made his mark in nursing from the moment he entered our program," said April Shapiro, Keyser Campus Chair. "I am so proud of his work. I look forward to the bright future he holds in improving the health of patients and serving as a positive role model and leader for nursing in our community."
Clinical Instructor Heather Coddington added, "I had the pleasure of working with Ben in clinical, classroom, and simulation lab settings throughout the past two years. His commitment to the profession of nursing shines in every environment. Ben has already proven to be a true steward of the discipline of nursing and I believe that role for him will just continue to blossom."

During his emergency department rotation as part of his NSG 412 leadership preceptorship, Ritz was nominated for a DAISY award at UPMC Western Maryland. The patient noted Ritz's excellent care, ensuring they had everything they needed, all their questions were answered, and concerns were addressed.
Ritz said the nomination was an unexpected honor.
"You provide patients with the best care possible, but you never expect anything in return. I think that's what it is to be a nurse — having the privilege to provide patients with the best level of care possible. To hear the return of that, it shocked me to be honest, but it made me feel like all the work I put in has been worth it."