Meet Ted.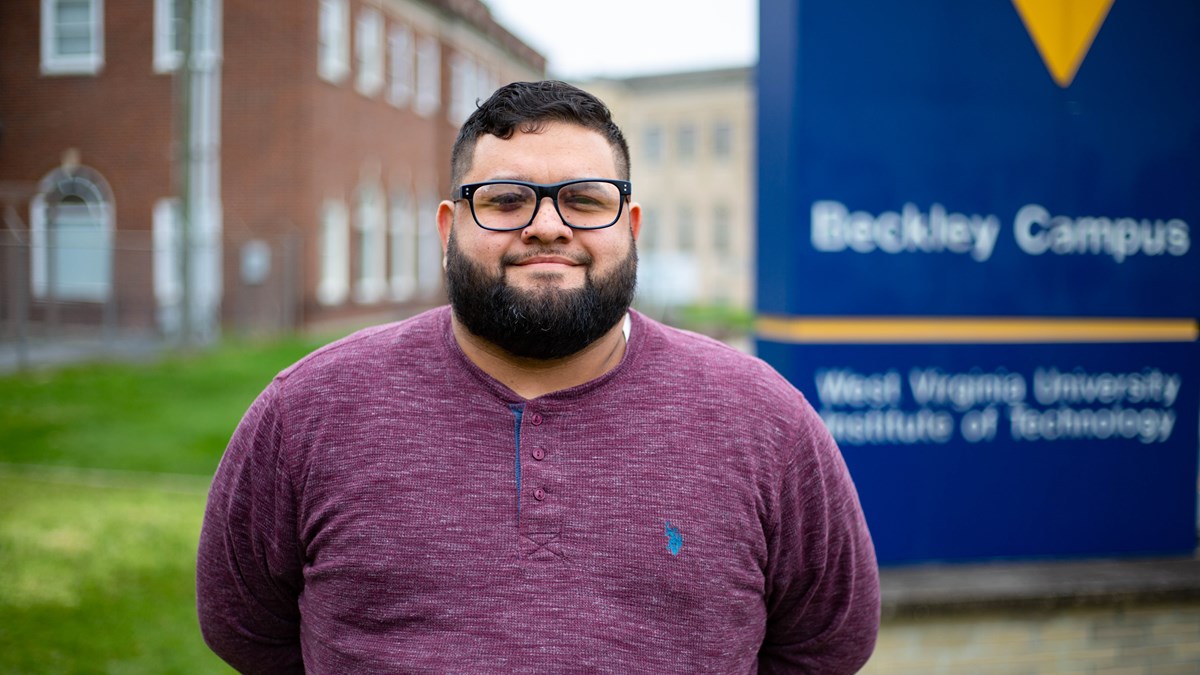 As a veteran himself, Ted Cancel has always been driven to serve.
During the Iraq war in 2004, the Brooklyn native signed up for the U.S. Army. He was deployed to El Paso, Texas, where he was assigned to Air Defense Artillery.
"I monitored the battlefield, set it up for the Patriot weapons system which fired surface to air missiles and made our airspace clear," he shared. " It was a vigorous combat support job."
Throughout his life, Cancel has been drawn to serving, as well as to the medical profession. When he was a teenager, he worked in patient transport and as an X-Ray aide at a hospital.
As an adult, he also had an opportunity to care for a friend and fellow veteran who was quadriplegic.
"There are people who have needs, and without people willing to help, this man wouldn't have been able to do anything," Cancel said. "It was an honor for me to serve him."
Cancel initially set his sights on Appalachian Bible College, which brought him to West Virginia. He obtained a bachelor's degree in Bible, Theology and Pastoral Studies from the college, but after a few years, he realized he was being called to serve as a nurse.
"For me and my family, I want to do what will serve us best — that's for me to go as far as I can go with the best training and education, so I can use it properly," he said of why he chose WVU School of Nursing's Bachelor of Science in Nursing (BSN) program on the Beckley Campus.
---
Cancel, a father of five, said the faculty on the Beckley Campus have made his experience exceptional, supporting him educationally and emotionally through the ups and downs of the program, especially during the pandemic.
"Robin Spencer. That lady has changed my life," he said. "All the faculty are excellent, but she and Peggy Fink, they go above and beyond. They're truly what kept me motivated through this program."
He'll never forget when three of his kids had COVID-19, on top of a challenging curriculum. He said Spencer told him to take a deep breath, that nursing's not going anywhere.
"Whatever I needed, she helped me with. She took the time to speak with me after class, and she went the extra mile to keep me on task and focused on the material I needed to focus on."
He said he's especially enjoyed being able to apply the classroom and clinical skills he's learned in real-life situations. During one of his clinicals, the hospital had a 30-week-old baby who was not doing well.
"I remember Ms. Peggy Fink telling us to be calm, helpful and confident," Cancel said. "That week, the hospital was slammed inside the nursery. Peggy tells us to be confident in the skills you have, to do what you know you can do, so I did all the skills we learned in lab without even thinking. What we learned hands-on translated well into the real-life scenario at Raleigh General Hospital, where we stabilized the baby for transport to Charleston Area Medical Center.
"It's rewarding, but at the same time, it felt like this was just what I had to do. I don't even know how to explain it — I was just thankful to be there, and it was me that was there. I care. I just care, and I love it."
---
Cancel will have an opportunity to expand his skillset while serving fellow veterans through the VA Learning Opportunities Residency (VALOR) program, which provides opportunities for outstanding junior level BSN students.
"I've always wanted to serve my fellow brothers and sisters in the armed forces. They give everything. I know what it's like to leave your family and everything you have to serve your country."
He said when instructor Kelly Morton introduced his class to the opportunity during his freshman year, he knew the program was for him. After a vigorous application process, Cancel and three of his classmates were selected for the program.
Through the 400-hour paid internship program, Cancel will have an opportunity to find his niche. He said he gravitates toward the ICU because of the fast pace, but he looks forward to working in multiple departments to find his best fit.
"The military wears and tears on your body, mentally and physically. I can relate because I've been there," Cancel said. "What they need is somebody who understands them. They signed their life away to protect us, to give us the comforts and freedoms we have. If someone's willing to do that, I'm willing to give them my all because they gave their all for us."
After graduation and the completion of the VALOR Program, Cancel hopes to join the Beckley VA Medical Center full-time.
"I want to offer my wife of 10 years and my children, ages 1 to 11, the best possible life. I fell in love with West Virginia the second I came here," he said. "This is where I want to raise my family. They call it Almost Heaven for a reason."