Meet Katrina.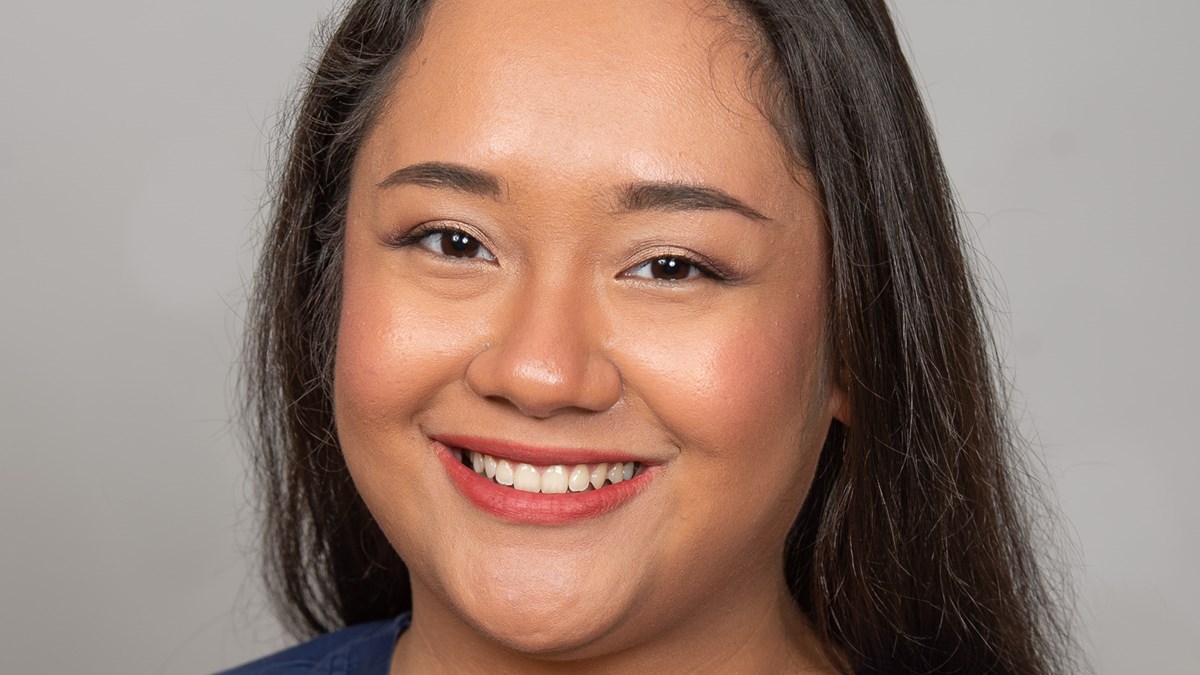 Helping Others through Nursing, Education and Support 
Katrina Roxas, part of the WVU School of Nursing Class of 2022, never thought she would be a nurse.
"While I visited my sister in the hospital when I was young, I saw how much nurses do and how big of a responsibility it is," Roxas said. "But when I was picking a career path, I asked my mom what career she thought I'd be good at and she said to try nursing. I like to help people, which is a common answer for a nurse."
Her fears were eased as soon as she began her nursing curriculum at the WVU School of Nursing Keyser Campus.
"When I started the nursing program, I fell in love with it," Roxas said. "There are so many learning opportunities, and you can try different paths in this profession."
She said being able to continue growing and learning is especially important to her.
"I plan to continue my education after a few years of bedside nursing. I want to become a nursing professor, or maybe a nurse practitioner."
Roxas accepted a position at Berkley Medical Center in the ICU Department. She will begin in June.
"I'm most looking forward to the learning," she said of her upcoming position. "When I worked in the ICU at UPMC Western Maryland, I saw strong, knowledgeable nurses. I'm looking forward to be able to be my strongest, most confident self, so I can reach out to other nursing students who want to learn."
Educating others is a passion for Roxas, especially as someone who has faced challenges with learning in the past.
"It makes me feel better when I'm helping other people learn. To me, there are some topics that are harder for me to learn. So, I learn it in my own type of way by breaking it down and making it simpler. I want to help people in the same boat I am by trying to break it down for them in a way that it is easier for them to understand. That's why I really like teaching."
Roxas said she chose the Keyser Campus primarily due to the smaller class size.
"I learn better with a one-to-one environment. We're like a family in the nursing program — we all help out each other, which is really important for me. I want to help others when they're struggling, and I want to receive that help when I'm struggling, too."
She said there's a strong system of support in her nursing program. She's especially enjoyed building relationships with her peers and her professors.
"We have fun in clinicals. Some may say clinical day can be scary, but we have fun while learning. We help each other out with patients. Even our clinical instructor goes out of her way to find us tasks to do while making sure we're not as stressed so we can learn as much as possible. Our professors care so much about our success. They guide us through everything.
"I hope to one day become a nursing professor. I have amazing nursing professors on the Keyser Campus and they inspire me to be like them."
Helping others, not just in education and nursing, has been important to Roxas during her time at the School of Nursing.
As part of the Honors Experiential and Community Engaged Learning (EXCEL) program, which supports WVU undergraduate students in experiential and community-engaged learning, Roxas completed a project on "Homesickness on a College Campus."
"I chose this topic because I experienced extreme homesickness when I moved to the United States from the Philippines in August 2015," Roxas shared. "After a year, I had to move again for college, but this time, I decided to become a resident assistant to help other students adjust to the big change in their lives."
Her project aimed to spread awareness about homesickness, as well as to provide healthy coping mechanisms and to share available resources. Notably, Roxas was the first student on the Keyser Campus to complete Honors EXCEL.
"I saw how homesickness impacted me in both positive and negative ways," Roxas said. "Also while working as a resident assistant for four years, I saw how it impacted students on campus. I chose the topic homesickness to help other students on campus by providing them activities to help them connect with other people such as the Speed Friending and The Buddy System. Spreading awareness about homesickness will help students to speak up and I want them to realize that it is a normal feeling that everyone else experiences and they are not alone."